80% increase in traffic since 2019 and 81% increase in new users
45% increase in Organic traffic since 2019
130% increase in Inbound demos generated from March 2021 to April 2021

SEO
SEO strategy to guide content creation and to support the challenge of a change of direction for this business
Ongoing technical and on-page search engine optimisation of the website

Digital Marketing Strategy
Ongoing strategic input into development of KPIs, marketing channels and success metrics
Always-on consultation – regular calls and communication to respond to the needs of an agile business

Content strategy & creation
Developing content strategy and creating regular blog content and lead generation content such as guides and reports, including original research
Evolving understanding of key personas via workshop, interviews, and analysis of lead data to guide marketing strategy and delivery

CRM & Marketing Automation
Extensive support, strategic input and delivery on the use of HubSpot CRM and marketing automation
Developing an effective lead process in close collaboration with the sales team lead

Email marketing
Producing and running marketing email sequences to nurture leads to conversion
Devising and managing scaled outbound marketing LinkedIn and email campaigns for targeted lead generation

Website development
Project management and delivery of website development, including Information Architecture & UX, and tailored landing pages for advertising campaigns

Social media advertising
Creating and managing content lead generation and call to demo ad campaigns on Facebook and LinkedIn
Online search & display advertising
Copywriting and providing creative for search and display advertising (focus on Google Ads)
Optimisation of campaigns to increase brand awareness and visibility for new target keywords, and to generate demo requests
Developing, testing and optimising ad landing pages
Supporting Chargifi in its new mission
As an agile company, Chargifi was able to shift the focus of its innovation to meet the needs of the new era of work – desk and space management software.
---
We worked closely with Chargifi to develop a site that reflects their mission to make people the focus of the hybrid workplace. Our responsive approach to their changing needs for both the site structure, aesthetic and SEO direction has helped to keep them laser targeted on their goals.
We Are All Connected are a trusted strategic partner in our digital marketing and demand generation strategy, and we are proud to count them as extended members of our team. They've been instrumental in making our recent pivot and growth aspirations a reality, by over-achieving targets and helping us move fast and problem solve as we grow. We look forward to hitting the next milestone together!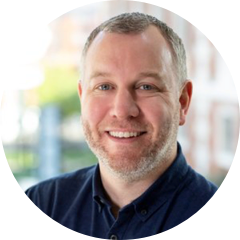 Irvin Gray, Head of Marketing – Chargifi